---
The site icon of Sibagu,

, is based on a calligraphic form of the Classical Mongolian word for 'bird' (

) by the well-known Inner Mongolian calligrapher Tuya.
Introduction to the artist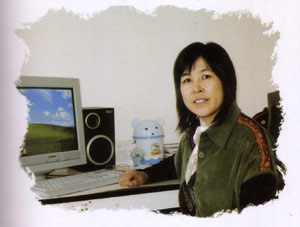 Born 1965 in the east town of Budun County, Khorchin Left Back Banner, Inner Mongolia, Tuya graduated from the Jerim Normal School (teacher's training school) in 1986 and has since been teaching at Tongliao Mongolian School. With her uncle's encouragement, Tuya was interested in brush writing from an early age and studied professional calligraphy (including seal cutting) when attending the Normal School.
Tuya's work has been shown at many exhibitions (including individual exhibitions) as well as in the press and publications. Tuya is also involved with the Inner Mongolian Calligraphers' Association, the Inner Mongolian Mongolian Calligraphers' Association (devoted to Mongolian calligraphy), the Tongliao Calligraphers' Association and the Tongliao Seal Cutting Association.
Tuya can be contacted at +86 139 4755 1280.
Works
The following are a few works from her 2007 book (converted into Cyrillic letters) Туяагийн Уран Бүтээл ('Tuyaa's works'), in Chinese 图雅作品集 .
While Tuya is produces works in the traditional Mongolian style, there is also a strong sense of innovation in her work.
1. Traditional Mongolian style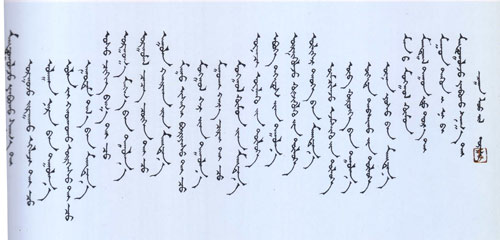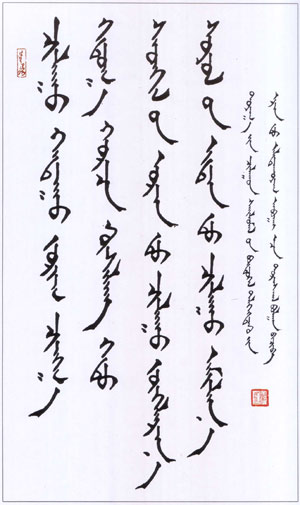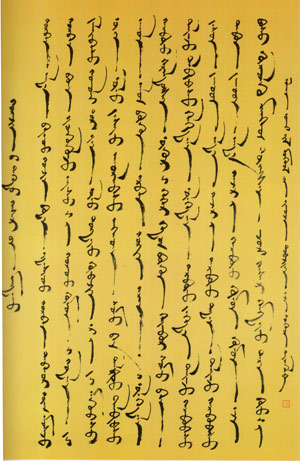 2. Chinese-influenced calligraphy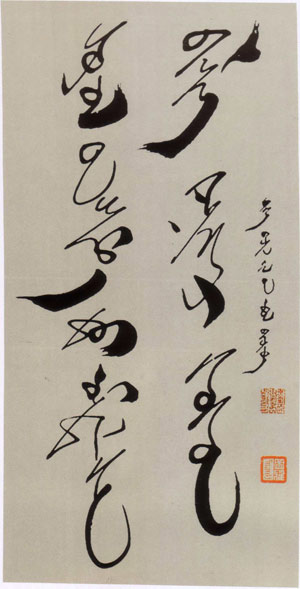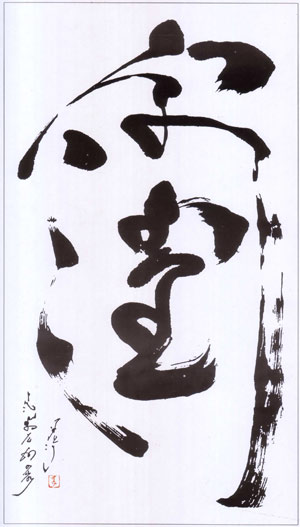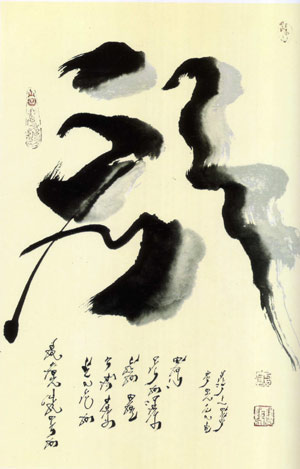 In the Chinese-influenced styles, there is a definite tendency away from the vertical linear style of Mongolian traditional calligraphy towards the blocky treatment characteristic of Chinese characters. The last example above contains the word шувуу. (It reads Нүүдлийн шувуу, 'migratory bird').
Tuya's work also includes carved seals, as seen in the examples below.